Understanding Your Pet's Digital Ultrasound With Bluegrass Animal Hospital In Knoxville
A digital ultrasound is the latest in sonography technology. It's similar to older ultrasounds, except for that the quality is better. It's more reliable, easier to use and has better images than past equipment, making it easier to identify possible conditions within your pet. Ultrasounds capture images in real time, so you can know almost immediately if your pet is sick, has an obstruction or is in danger. Veterinarians using a digital ultrasound can use it to monitor the pet's spleen, kidneys, blood vessels, bladder, ovaries and other vital organs, tissues and arteries.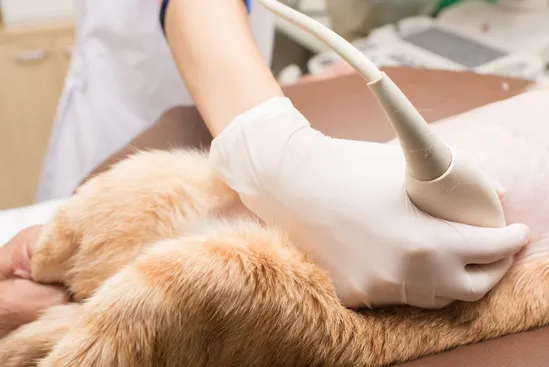 Does a Digital Ultrasound Hurt My Pet?
No, an ultrasound is a painless examination. However, there is one problem that sometimes emerges. That is, pets often have fur, which can make it hard for the ultrasound machine to get a good image. To reduce the risk of poor image quality, your pet may need to have a patch of fur shaved. In some cases, extra lubricant has to be used and may be able to prevent an area from requiring shaving. It all comes down to the type of pet you have and the distance between the tool and body. Ultrasounds cannot pass through air, so it always must be in contact with a liquid of some form.
Will My Pet Need to Be Sedated?
Not usually. In fact, most pets will lie down for the procedure, and since it is not painful, they do not require any sedation to calm them. However, if there will be a biopsy or your pet is extremely scared or frantic, then anesthetics may be used to protect your pet and the people helping him or her.
How Soon Can I Know the Results?
You should be able to get the results very quickly thanks to the digital technique. The findings are immediate, and although our veterinarian may seek a second opinion or reading of the results, they are generally available to you within the same day.
Schedule Your Pet's Digital Ultrasound in Knoxville
If your pet is sick or hurt, or if you need to have an ultrasound performed for other reasons, such as pregnancy, then you can call our office at (865) 694-8387 to schedule an appointment with our doctor. Visit us online to learn more about our services and to get in touch. You can schedule an appointment online as well if you prefer. We look forward to your visit and to helping your furry friend feel their best.