Pet Allergy Relief in Knoxville for Your Beloved Companion
Allergies can affect our pets just as much as they can affect us, and since our animals can't tell us if they're not feeling well, pet parents need to be able to recognize the triggers and signs of a pet allergy. At the Blue Grass Animal Hospital in Knoxville, our veterinary team offers custom and comprehensive pet allergy relief.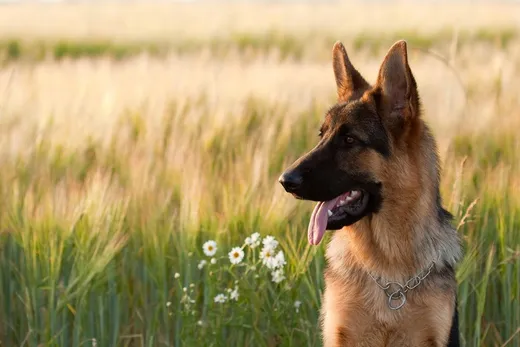 Common Triggers of Pet Allergies for Dogs & Cats
An allergy happens when an animal's body launches an immune reaction against substances which are not normally offensive to the typically-functioning immune system. Cats and dogs can be allergic to a wide variety of substances called allergens:
Pollen
Mold and mildew
Dust mites
Fleas
Household chemicals, cleaners, detergents, soaps, shampoos, etc.
Smoke, perfume, and other airborne irritants
Medications
Certain materials including fabrics, rubber, and plastic
You can't know for sure what's causing your pet's allergic reaction until you bring your pet in to see a veterinarian in Knoxville TN.
Signs of a Pet Allergy
The following signs may suggest an allergic reaction in your pet requiring help from a pet allergy relief vet:
Respiratory signs: sneezing, coughing, wheezing, snoring and difficulty breathing
Itchy skin, ears, eyes, and mouth (skin may be red and irritated, ears may have a foul odor, eyes and nose may have discharge)
Frequent ear infections (especially ones that return after treatment has stopped)
Gastrointestinal symptoms: diarrhea, vomiting, bloating, gas
Frequent chewing, licking, and/or gnawing at the paws, muzzle, and flank
How our Veterinarians in Knoxville Can Help Your Animal Find Pet Allergy Relief
Good pet allergy treatment requires accurate diagnosis and a customized plan of care as advised by a veterinarian in Knoxville. We can take your pet through a thorough wellness exam, run special tests to determine the root cause of your pet's allergies, and then prescribe treatment such as:
Medications to relieve and prevent swelling, itching, and inflammation
Nutritional supplements, such as essential fatty acids, to improve the health and integrity of your pet's skin
Pet parent education, including ways to reduce your animal's exposure to known allergens (a clean house and a tidy yard is essential, as is using hypo-allergenic household chemicals and finding an appropriate food for your animal)
Wondering if Your Pet Has an Allergy? Connect with Bluegrass Animal Hospital Today
If you'd like to meet with a vet in Knoxville to get help with your pet's allergy symptoms, then contact our animal hospital in Knoxville today by calling (865) 694-8387.